---
Suzzanna: Bernapas Dalam Kubur
2018 / 125m - Indonesia
Horror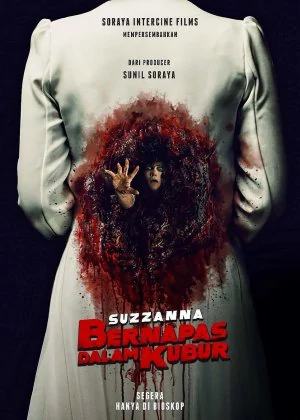 Another typical Rocky Soraya production. He's no doubt one of the front-runners of Indonesian horror cinema, though not exactly due to the quality of his productions. Most of his films are pretty decent filler, much like Suzzanna, but they fail to really stand out or give Indonesian horror a strong identity.
Read all

When Suzzanna's husband goes away on a business trip, four of his subordinates plan a little raid on his house to earn an extra buck. Suzzanna was supposed to be out, watching a movie, but she returns when feeling ill. The raid goes south, Suzzanna ends up in the ground and she returns as a vengeful spirit.

There are some decent enough scenes here, also some retro-kitsch that is quite cute, but the biggest problem is the length of the film. The setup is basic, and the premise isn't very original, so there was really no reason to stretch this beyond the 2-hour mark. Suzzanna is pretty decent horror filler, but hardly up there with the better Indonesian horror films.