---
2020 / 138m - USA
Drama, Thriller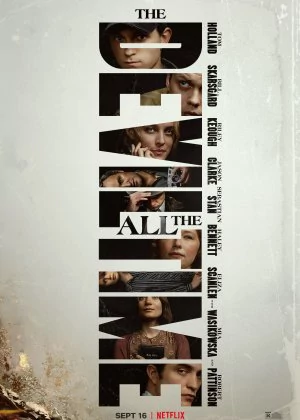 Antonio Campos comes with an interesting mix of styles and moods. In a way, The Devil All The Time is a very dark, dramatic and heavy-handed film. At the same time there's also an unexpected lightness, a playfulness that brings it much closer to genre territory. It makes for a rather unique experience.
Read all

The film follows the hardships of Arvin Russell, a young boy who got more than his fair share of bad luck. His family is struck by poverty and disease, whatever good thing he has going for himself gets destroyed by people with ill intentions. But Arvin is a tough kid and whenever the world lets him down, he fights back.

There's a lot of drama and sadness here, but in the end it's not a very depressing film. The characters are all slightly larger than life, the thriller/revenge elements are rather juicy and the pacing is quite strict. The film may be 140 minutes long, but it never drags. An interesting film, the 60s rural US setting may not be my favorite but I had a pretty good time with this one.
---
2012 / 101m - USA
Drama, Thriller