---
La Muralla Verde
1969 / 110m - Peru
Drama, Romance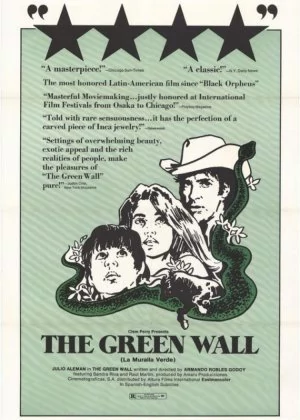 One of the first Peruvian full-length feature films. With a little push from Ebert it became a minor arthouse cult hit, just not big enough to receive a digital release. The film could really use a proper restoration, though I don't think that would've made much of a difference in the end.
Read all

In part based on the life of the director, a man takes his wife and young kid out of the city and joins a government program to cultivate some land in the jungle. He builds a home for his family and leaves his old life behind. His son grows up never having seen the city, building a self-imagined replica in their garden.

I didn't care much for the characters, nor the presentation of the film. The narrative is pretty loose and unannounced flashbacks add to the poetic nature, but the cinematography is horrendous, and the soundtrack is amateurish. The good old contrast between urban vs rural life also didn't do much for me, so it ended up being a pretty big drag to sit through 110 minutes of this.