---
1948 / 133m - USA
Western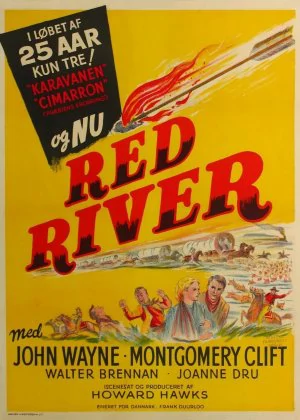 A startlingly simple western stretched out to its limit, so much in fact that it passed the two-hour mark. Even after having watched the film I'm still not entirely sure how they actually managed to do it, though obviously the film did feel tepid and slow in places. Hawks really made a bad call there.
Read all

Tom and his adopted son Matthew are tasked to move a lot of cattle from Texas to Missouri. It's a treacherous journey regardless, the fact that the two of them are constantly bickering doesn't make it any easier. Matthew grows tired of Tom's tyrannical behavior and decides to take the cattle to a different destination.

Wayne is a really poor actor and the more dialogue there is, the less appealing his performance. While the setup could've worked for a simple, short genre flick, the excess dialogue and the prolonged scenes really screw with the pacing. The ending is pretty cringeworthy too, making this a pretty confusing western.
1927 / 80m - USA
Crime, Thriller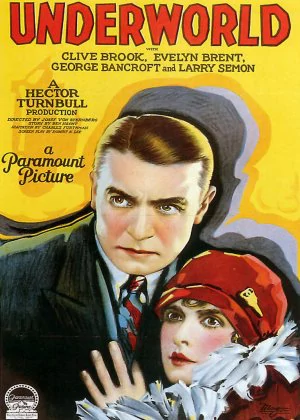 Another mother of all gangster films. There seem to be a couple of films around were given that badge of honor, I usually come to a very similar conclusion watching them: I'm not a huge fan of classic gangster films, so I'm not really all that impressed with the early blueprint of those films.
Read all

Underworld serves a very basic rise and fall story of Weed, your typical gangster. Together with his buddy Wensel he slowly rises to the top, until he gets caught in a feud with Mulligan. Mulligan ends up dead, Weed ends up in prison. Wensel is tasked to get Weed out, but he has fallen for Weed's girlfriend, which puts him in a difficult position.

Even though Underworld is a true silent, it already feels pretty focused on the narrative. Maybe it just comes with the genre? The cinematography was pretty bland, the score forgettable and the performances rather basic. The plot is a real bore and even though the film is quite short, having seen a trillion versions of this story already makes the 80-minute runtime at least 40 too long.