---
2017 / 73m - UK
Horror - Animation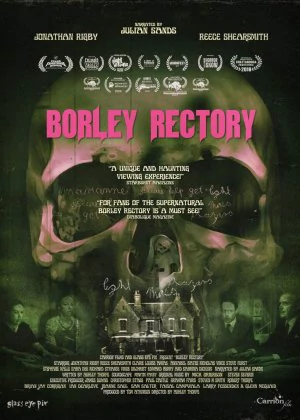 It's quite rare to find a documentary that excels in the visual department, but fails to offer anything else of note. Borley Rectory is a partially animated doc about the history of Borley Rectory, presumed to be the most haunted house in the UK, even though I don't think a haunted house has ever been this boring.
Read all

Thorpe simply recounts the history of the rectory, listing the paranormal phenomena experienced by each inhabitant of the house, ending his tale with Harry Price, a famed British paranormal researcher who ended up leasing the house for an entire year. Don't expect anything too otherworldly though.

The interesting thing about Borley Rectory is that the doc is made to look like a classic horror film, though sporting a more contemporary mixed-media animated vibe. It's a pretty successful experiment, the only problem is that the result is anything but scary or tense, which kind of goes against the setup of this film.