---
1976 / 103m - USA
Documentary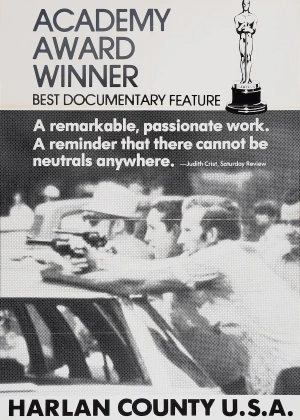 The US loves a good social drama, especially when it's the common man fighting against big, heartless corporations. Harlan County U.S.A. offers exactly that. Miners go on a year-long strike when they're fed up with the conditions they are working in. The company isn't willing to budge an inch.
Read all

Director Kopple mostly registers the people who participate in the strike. There aren't too many classic interviews, instead, we see people making their plea in front of microphones to their community. The company spokesman also gets a couple of scenes, but he's clearly the villain.

While not a bad documentary, it didn't really show me anything new. Classic drama and familiar arguments take up most of the 105-minute runtime, and that's really all there is to it. It must've been pretty relevant at the time and people with a soft spot for history might like it, for me, there just wasn't enough there to warrant the runtime.