---
1993 / 107m - USA
Music, Comedy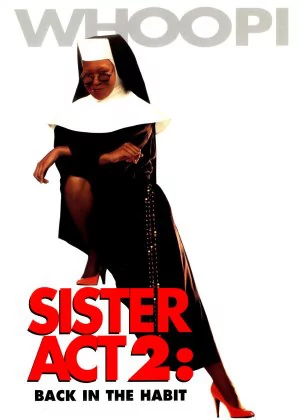 A follow-up that is slightly better than its predecessor, not really what I was expecting after the first Sister Act. The lack of crime elements did this sequel a lot of good, turning it into a more coherent film. While it makes things a little cheesier, it's just easier to accept as it comes with the territory.
Read all

Back in the Habit plays like a Dangerous Minds avant-la-lettre. Goldberg is called back by the nuns in order to help them with a bunch of unruly children. The school's about to close and only a standout performance in the statewide choir competition can save their future. It's not a very original setup, but it does the job.

The actors seem to feel more at ease the second time around, there are some fun cameos (a young Lauryn Hill and Jennifer Love Hewitt), the pacing is decent and the feel-good scenes do their job. It's not first grade cinema and it's all rather predictable, but this could've been a lot worse.