---
2004 / 111m - USA
Horror, Sci-fi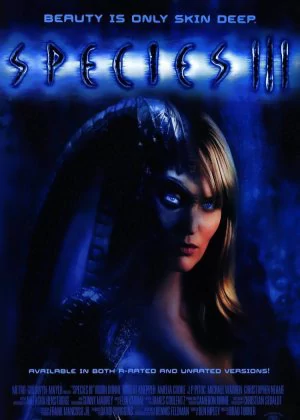 A somewhat odd and belated sequel. Though the first two films weren't anything to write home about, someone clearly deemed it worthwhile to make a third film. By the time they finally released Species III, the horror scene had evolved well beyond the crappy 90s horror flavor that characterizes these films.
Read all

The alien offspring is still wreaking havoc, this time around there's a little added time pressure as this supposedly perfect life form is succumbing to Earthly infections and illnesses. Breeding with humans is its safest best, but alternatives avenues are explored when they seduce a couple of young scientists.

The direction is very bland, the horror bits look cheap, and the performances are weak across the board. Also, at nearly two hours long, the film grossly outstays its welcome. The mix of horror and sci-fi is kind of fun though and there are a couple of decent moments. Sadly, they are few and far between, and hardly worth making the effort of sitting through the entire film.