---
2019 / 96m - Canada
Thriller, Horror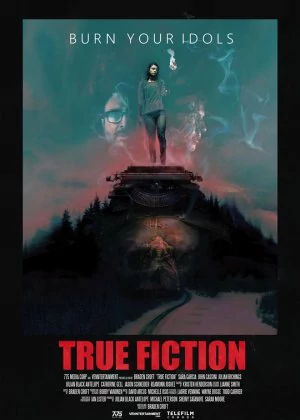 A basic thriller with minor horror elements. The biggest problem with True Fiction is that it fails to enthrall in any way. The premise is decent enough, but writer/director Croft never takes it anywhere interesting. The lead performances are pretty dim and the mystery is simply too predictable.
Read all

Avery is a young, aspiring writer who lands her dream job. She is chosen to become the new assistant of her favorite writer. The job has some peculiarities though, as she is shipped to a remote house in the mountains where they'll write his latest masterpiece in complete isolation. And that's just the beginning.

The mind games between the writer and Avery are a little simplistic, neither of the characters comes off very cunning, nor are they menacing when they need to be. And Croft's direction feels rather tepid and uninspired. It's decent enough filler, but it's a film that either lacks ambition or talent to make it stand out.