---
---
1993 / 118m - USA
Drama, Music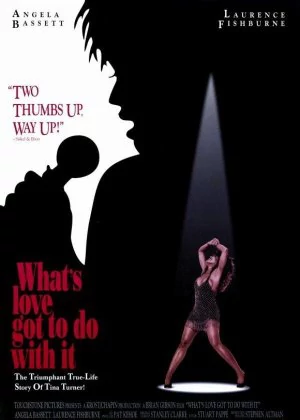 The Tina Turner biopic. I wasn't very familiar with Turner's older work or her relationship with Ike, so in that regard, it was an interesting enough film. The film itself is pretty basic though, a very classic and predictable biopic that piles on the drama and tells a typical artist's story.
Read all

Anna Mae is abandoned by her mother and left for her grandmother to raise. When they finally reunite, Anna Mae joins her sister in the bar she works and promptly falls in love with Ike, a young performer. When Ike hears Anna Mae sing he immediately understands he struck gold, and the two go on tour together.

Bassett and Fishburne do well, but they don't have too much room to shine. While tragic, the plot doesn't offer anything particularly exciting and the rise and fall structure of the film is tried and tested. I wasn't really bored, but it's not a film I'll fondly remember. A problem I have with most biopics.