---
2015 / 100m - USA
Comedy, Sport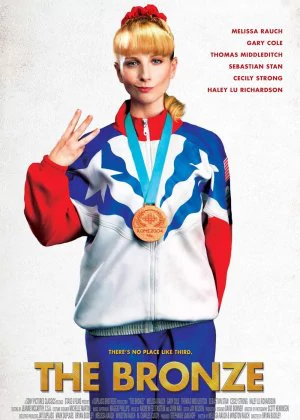 You could see this as Melissa Rauch's somewhat desperate attempt to break free from her Big Bang character (especially since she co-wrote the film), and it probably is exactly that. The thing is that the film actually works pretty well regardless. The Bronze could've ended up a somewhat predictable and dreary dramedy, instead, it was pretty fun.
Read all

Hope Ann was once the hero of the nation, winning a bronze medal after having injured one of her legs. She messed up her comeback and ever since her life has been going downhill, turning her into a downright bitch. Her father, desperate to get his daughter's life back on track, devises a nifty plan.

Though Rauch's part isn't all that different (apart from being quite foul-mouthed), she's pretty funny and plays well off the rest of the cast. The drama is limited, the comedy doesn't fade away, secondary parts bring the necessary diversity and the film isn't overly long. A solid, entertaining comedy.