---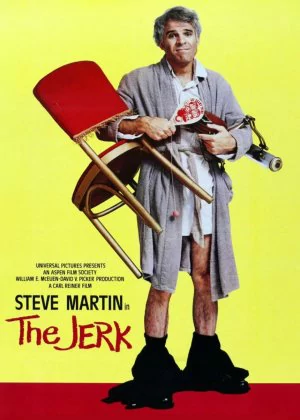 One of Steve Martin's first feature film successes. I'm not a big fan of his work, it tends to be a little whiney and/or loud, and it's clear that's been there since the very start of his career. While the premise was rather silly, the rest of the film doesn't live up to it, and you're left with Martin being his jerky self.
Read all

Navin grows up in a black family, wondering why he doesn't have the same skin color. When his mom tells him he is adopted, he decides to take a long trip, hoping to discover his true self. Navin isn't really ready to face the world just yet, but with a little luck and determination he manages to cope.

Martin is pretty annoying and lacks the physical comedy this part needed so badly. The puns are horrible, the plot predictable and the obligatory dramatic turn during the pre-finale is annoying. Apparently this film was pretty big when it was first released, can't say it's very deserving of its reputation.