---
Portrait de la Jeune Fille en Feu
2019 / 122m - France
Romance, Drama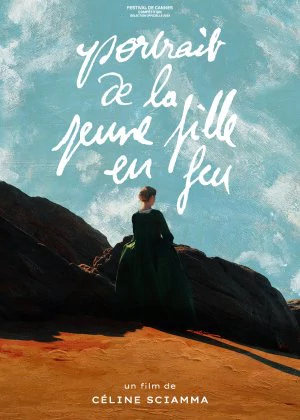 I didn't expect too much from this one. It looked like a very classic, by the numbers Cannes winner, and that's exactly what I got. In some way a relic of days long gone, hardly forward-looking cinema, but it hits all the sweet spots for a film that wants to become an arthouse favorite.
Read all

Marianne is called upon to paint a portrait of Héloïse, without her knowing. During the day the two spend time together, which Marianne uses to closely observes Héloïse's every move. During the nights she paints. Unsurprisingly, the two start to develop feelings for each other, a love that needs to be hidden from the public.

Sciamma does her best to deliver a restrained romance, but the actors simply aren't up to the task. Cinematography and soundtrack are pretty middling too, the romance never really thrives and as a result the drama falls flat. Might've been a bit edgier if it was released half a century ago, now it's just dull and lifeless.