---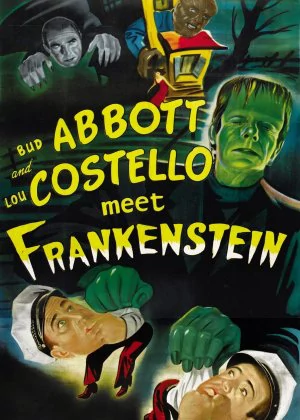 My first Abbott and Costello film. It's a comedy that really bets on the audience finding the lead duo hilarious. It's a pretty simple spoof on the monster universe movies (not just Frankenstein, but he's there too), sporting what I assume is Abbott & Costello's typical style of comedy. I didn't laugh a single time.
Read all

The bodies of Frankenstein and Dracula arrive from Europe. The plan is to use them in a haunted house attraction, but as the caretakers plant them there, they are taken by surprise when the monsters suddenly wake up from their slumber. They get the help from a wolf man, who came all the way from London to stop the monstrous duo.

The horror elements are negligible, everything is played for laughs. Most of the comedy is dialogue-based, and I assume that people who love the 30s/40s-style quips will have a good time with it, but that just isn't for me. The physical comedy is equally dire, which leaves pretty much nothing, except a relatively short runtime and some very cheesy costumes.