---
Xing Lin Yi Yuan
2020 / 89m - Taiwan
Horror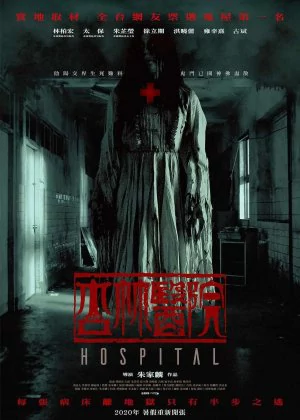 Basic Taiwanese horror. Horror films don't have to be very complex or elaborate to be successful, but some can be a little too simple. Hospital doesn't really go beyond its titular concept: a haunted hospital. It's a common setup and director Chia-Lin Chu doesn't even attempt to take it anywhere special.
Read all

Two women are paying an exorcist to take them on a tour through a haunted hospital. Both have lost loved ones at the place, the exorcist has promised them an encounter with their ghosts. But then a demon shows up and takes possession of the exorcist, leaving the others stranded inside.

The setting is pretty nice, there are some decent haunts, but it all feels very random and poorly connected. It's just a string of haunted hospital clichés with little in between to tie everything together. The CG isn't too great either, Taiwan can do better when it comes to horror cinema.