---
Demo, Kekkon Shitai! ~BL Mangaka no Kojirase Konkatsuki~
2017 / 67m - Japan
Romance, Comedy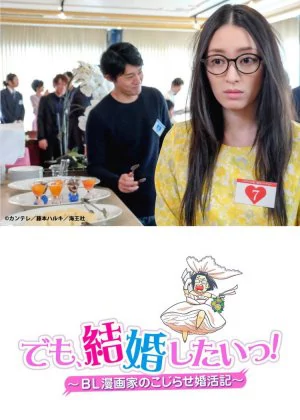 From the outside, Japan appears to be a comic and animation paradise. Take a closer look at their local cinema though and every film about otaku/mangaka casts them as asocial weirdos and outcasts. Wedding Bells for the Otaku continues that tradition, making this a pretty typical nerdy romcom.
Read all

Haruko is a BL (Boys Love) mangaka in her thirties. She's pretty good at her job, but she doesn't really have a social life. Afraid she'll spend the rest of her life alone, she asks Kiriko, her friend and professional partner, for help. Dating is hard though and after a couple of flukes Haruko is willing to give up.

Chiaki Kuriyama and Hinako Sano are gifted actresses, but director Toshimitsu doesn't do them any favors. Wedding Bells for the Otaku is a TV film that never shows any ambition to go beyond its format. The presentation is poor, the comedy is derivative and the plot predictable. Disappointing.