---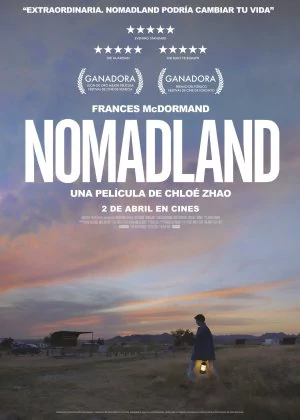 The most remarkable thing about this film is its Oscar win. Nomadland is a pretty typical indie, a character-driven film that hobbles along to the sounds of a lonely piano and some sullen strings, not really the kind of film that typically dominates the Oscar race. That's quite an accomplishment for Zhao, sadly it doesn't really make her film any better.
Read all

McDormand plays Fern, a woman who is hit pretty hard by the financial crisis and finds herself forced to live in her van. As a neo-nomad, she travels around the US and meets up with people who are in the same situation as she is. During that time, she has to come to terms with her new life.

I found McDormand's performance to be pretty one-note, the nomad existence isn't something I'm naturally drawn to and the presentation is extremely expected, mixing slightly pimped documentary-style footage with a meandering score and a minimum of narrative. Not the worst in its genre, but not very noteworthy either.
---
2021 / 156m - USA
Fantasy, Action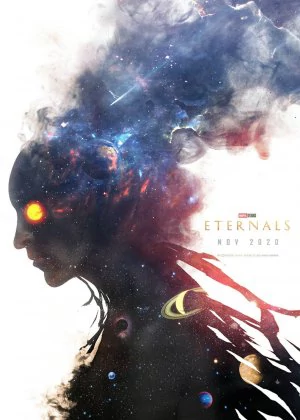 A film by Chloé Zhao. That's probably what intrigued me the most while watching. I wonder how involved Zhao really is in a production like this. Designs, music, cinematography, comedy ... the only thing that stood out was the extra focus on the characters and their motives. And that certainly didn't make the film any better.
Read all

When Deviants return to the Earth, the Celestials living among us are forced to come out of hiding to protect humanity from extinction. But their mission is a lot bigger than initially expected. When they finally discover why they were sent to Earth, they have a very tough decision to make.

When you have a dumb plot and dumb characters, the last thing you do is spend more time on them, but alas, here we are. The designs are also pretty drab, the film looks and sounds like your average Marvel film and at 2.5 hours, it's at least 45 minutes too long. This could've been fun, instead it was cheesy and boring.