---
Su Huan-jen
2022 / 103m - Taiwan
Fantasy - Animation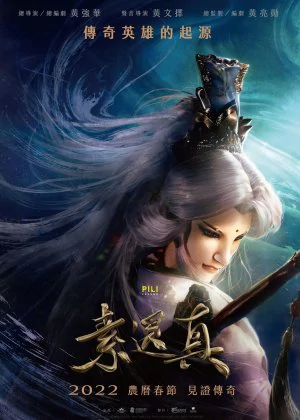 Taiwanese puppet animation. I'm not sure if I'd call it a niche on the rise, but there seems at least one studio who is taking it seriously. And rightfully so, as their puppet work looks amazing. Demigod is clearly meant to be the start of a longer running franchise (with at least one sequel in the works), based on the quality of this first one I can't wait to see what's next.
Read all

Su is a young prodigy. He is a very skilled martial artist and great physician, his only weakness is that he loves to read and learn so much that he has built up a pretty big debt. Su tries to work it off, but by doing so he suddenly finds himself in the middle of a clan dispute. He is charged with deliberately killing one of his patients.

The puppets and costumes look grand, the camera work and the sets are equally impressive. The plot is a pretty standard wuxia affair, to the point where it can feel like watching a classic Shaw Bros production, but that's not exactly a negative. A very accomplished film that lacks just a little extra polish to be a true masterpiece, but well recommended for fans of animation and martial arts cinema.