---
De Openbaring
2022 / 96m - The Netherlands
Horror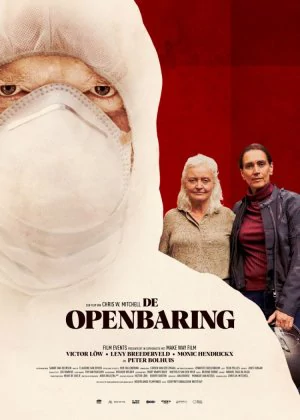 Slowly but surely more COVID-based films are being released, with the horror genre being one of the obvious frontrunners. The Revelation offers a pretty novel take by not focusing on the epidemic specifically. Instead, it explores the fear and mania of an overprotective son who is trying to protect his mother.
Read all

When Jacob hears of a new virus sweeping the world, he quits his job and moves in with his mom. She is forbidden from going outside, and Jacob takes over the household while digging into the news from behind his computer. He gets hooked on a chatroom where wild theories are starting to spread.

I'm a bit surprised they didn't make it about COVID deniers, but the cause and symptoms of Jacob's fanatical behavior are pretty much the same. The performances are decent and the build-up is solid, the presentation is a bit cheap though and the ending, while cool in its own right, felt a bit detached from the rest of the film. Overall, I enjoyed it.
---
De Poel
2014 / 76m - The Netherlands
Horror