---
2020 / 112m - South Korea
Horror, Mystery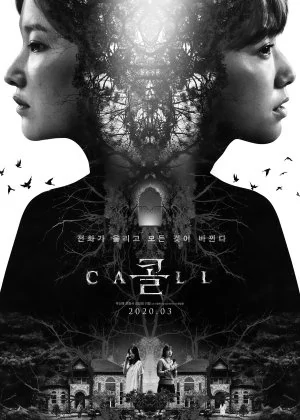 South-Korean remake of Parkhill's The Caller. I've seen that one before, but honestly couldn't remember a single thing about it. That makes it hard to compare both films, but at least score-wise this one has the edge. The Call is a fine mystery, with some thriller and horror elements to keep the tension alive.
Read all

Seo-yeon returns to the house where she grew up in. When she's there, she starts receiving weird phone calls from a girl in peril. The calls come from Young-sook, a girl who lived in that same house 20 years ago and was held hostage by her mom. Young-sook really loves talking to Seo-yeon, and to show her appreciation she decides to try and save Seo-yeon's father, who died around that time.

I'm not a big fan of time travel/loop narratives, but this film offers a pretty interesting variation. The performances are strong, the cinematography looks polished and the pacing is decent. The film loses a little steam in the final quarter, but it's more than solid filler if you're looking for a good mystery.