---
Distancia de Rescate
2021 / 93m - Chile
Mystery, Thriller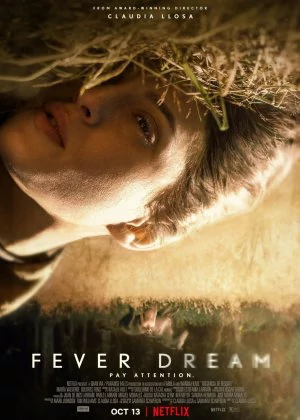 A neat little mystery with minor drama and folklore elements. Fever Dream doesn't really stick to a simple genre constructs though, which is sure to hamper its broader appeal. If you're looking for a straightforward mystery/thriller (or even horror) film, then you're clearly barking up the wrong tree.
Read all

Amanda takes her daughter Nina on a vacation to the countryside. There they meet Carola and her son David. David's a somewhat reclusive boy and after getting to know Amanda a little better, Carola why David turned out the way he did. Amanda has a hard time believing Carola's story, but the more time she spends with David, the more she starts to doubt her beliefs.

Llosa moody and mysterious direction is the main pull of Fever Dream. It also helps that the performances are on point and that the mystery remains largely unexplained until late in the film, but it's the delicate camera work and the atmospheric score that make this a neat little film.