---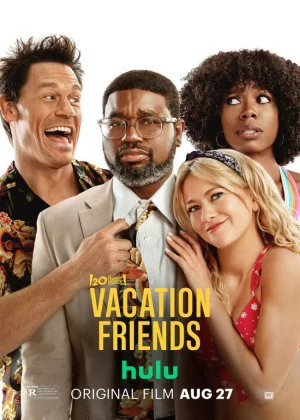 What used to be a staple of the Hollywood industry, is now throwaway streaming filler. The American comedy is all but dead, only from time to time a film pops up that tepidly tries to keep the genre afloat. Vacation Friends is one of these films, and if you're after some lighter fare, it turns out to be a pretty solid flick.
Read all

Marcus is a pretty wound up guy. When he invites his girlfriend Emily with him on vacation, he has everything planned out. Nothing goes according to plan though, and they end up staying with a pretty strange and free spirited couple. After a hesitant start, Marcus and Emily do start to warm up to their new friends.

Like most American comedies, the film goes slightly off the rails in the third act, as too much drama starts drowning out the comedy. The comedy itself is delightfully daft, Cena and Howery are a real treat and the pacing is pretty much perfect. It's a shame these films never quite fully commit to being just funny, other than that this was some pretty fun and light filler.