---
Moartea Domnului Lazarescu
2005 / 153m - Romania
Drama, Comedy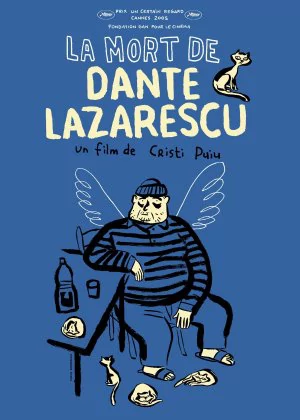 The Death of Mr. Lazarescu thrives on a simple idea that is stretched out well beyond its breaking point. It's somewhat appropriate, since the film takes inspiration from (and makes direct references to) Dante's Inferno, but I'm not sure putting the audience smack in the middle of that Inferno makes for good cinema.
Read all

Mr. Lazarescu is a poor old alcoholic who isn't feeling too well. He calls an ambulance just to be safe, but then his hellish trip starts. None of the hospitals will take him, the doctors and other hospital personnel don't really care for his well-being and as he's driven from hospital to hospital, his condition is gradually getting worse.

You can read this as a realistic drama or a very dark comedy, I just saw a very (very) ugly film that is built on repetition and tragic clichés. I didn't care for the characters, the film keeps reiterating the same point and the presentation is absolutely drab. I'm not surprised this was a Cannes favorite, personally I prefer a different kind of drama/black comedy.