---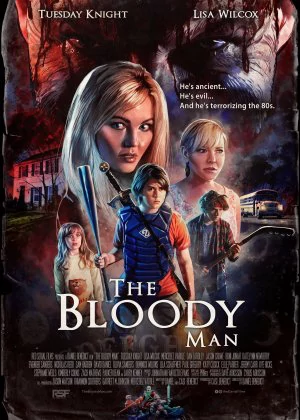 80s mania, on the cheap. No doubt director Benedict had a vision for his film. Not a very original one, but at least there was a vision. But then the quality of execution simply wasn't there. Whether it was a lacking budget or simply a void of talent isn't even that important, the film turned out horrible.
Read all

When his mother dies, Sam struggles to move on. It doesn't help that his dad remarries rather quickly. Sam loves comic books, and he adores the last comic his mother gave him. There's something about the story of the Bloody Man that speaks to Sam, but then the characters in the comic suddenly come to life.

It takes quite a long time before the horror elements arrive (and they're even worse than the drama), the performances are poor, the cinematography dire and the constant 80s pandering gets a bit annoying. To add insult to injury, the film takes over 130 minutes to finish. No doubt Benedict tried to enjoy being a director as long as he could, but it just made a bad film even worse.