---
Xtremo
2021 / 111m - Spain
Action, Crime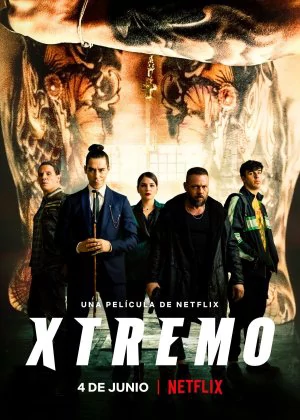 A Spanish action film with minor Japanese influences. It's almost like watching a US 80s action flick through a Spanish lens. Somewhat odd combination for sure, but I got used to it quickly enough. Benmayor delivers a decent, contemporary update of this niche, but lacks the flair to make this a hard hitting action film.
Read all

Max is Lucero's trusted muscle, but after helping him get rid of a rival gang, Lucero turns on Max and gets him and his son assassinated. At least, that's what Lucero thinks. Max survives the attack and together with Lucero's sister, Max plans his revenge. But getting to Lucero is easier said than done.

The action is pretty brutal and there's plenty of it, but something in the camera work and editing keeps these scenes from becoming truly impressive. It all feels a bit slow, even clumsy. The Yakuza influences don't add much and the plot's a bit meager for a film that lasts almost 2 hours, but solid performances and slick styling make this pretty entertaining filler.
2015 / 94m - USA
Action, Thriller