---
Ausentes
2005 / 91m - Spain
Mystery, Thriller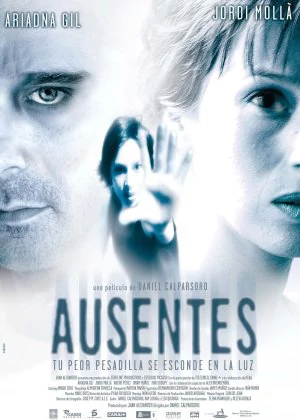 An amusing Spanish mystery with strong thriller elements. It's a pretty typical mindfuck where one of the characters begins to question her own sanity as weird events start taking place. It's certainly not a beacon of originality, but if you're looking for a fun genre film then The Absent delivers.
Read all

Julia, Samuel and their two kids move to a gated community, where they'll try to start their lives anew. Julia can't really get used to the place, which appears to be completely deserted. Samuel and the kids don't seem to be bothered by any of it, which further angers Julia, who feels like nobody understands her.

Performances are decent, the presentation is solid, and the mystery is kept alive until late in the film. If you've seen a couple of these films before there won't be any big surprises here, but that okay. The execution is more important and director Calparsoro does a more than solid job. Good stuff.