---
Tsoi Suet Yuk Chi Ngo Oi Nei
2005 / 102m - Hong Kong
Romance, Drama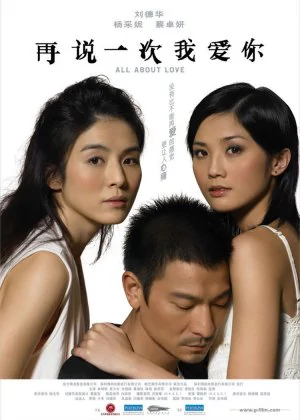 A decent mix of romance and drama, with a bit too much plot mixed in to make a strong impact. All about Love relies quite heavily on plot twists and coincidences, so much in fact that the drama tends to suffer. If the story hasn't been so far-fetched, it might have made a bigger impact, though the direction probably wasn't subtle enough for that to work either.
Read all

Ko and his wife are happily married, but then she dies and Ko is left by himself, feeling guilty he didn't spend more time with her. A few months later he runs into Sam, a teacher who got the heart of Ko's wife and was left by her boyfriend, who is the spitting image of Ko. He sees it as the ideal opportunity to redeem himself.

You're getting twice the Andy Lau for the price of one, the scenes with Choi in particular are pretty solid. The plot's a bit ridiculous though and the directors are a little too prone to dig for sentimentality. But at least they kept things rather short and to the point. It's a pretty decent film, but I'm not surprised it's not as popular as its cast would suggest.