---
2020 / 92m - Ireland
Comedy, Drama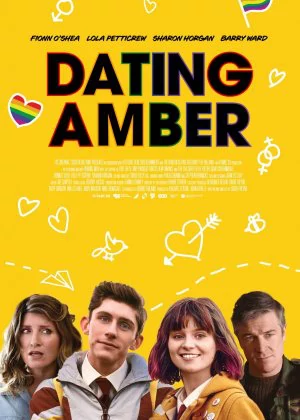 One of the better coming out/coming-of-age dramas I've seen, thanks to a superb central duo and a pleasant mix of snooty comedy and warm drama. Dating Amber is a small, somewhat inconspicuous film, and it's very possible that it will fade into obscurity without making too much of a splash, but if you're looking for a successful dramedy, don't let it slip by.
Read all

The boys in Eddie's class tease him because he's never had a girlfriend. Meanwhile, Eddie's dad, an army man, wouldn't be happier if Eddie joined the army. Eddie himself is worried he might be gay, but as his surroundings aren't very accepting, he prefers to ignore his feelings. That is, until he starts dating Amber, a lesbian girl.

Fionn O'Shea and Lola Petticrew are both hilarious and endearing, the chemistry between them is perfect, and they have no trouble carrying the weight of the film. The comedy is a little crude but perfectly executed, and it's balanced well with the drama. Certainly not the most dashing film, but it's not as needy, and thus a lot better than most of its peers.