---
I Am Ichihashi: Taiho Sareru Made
2013 / 83m - Japan
Thriller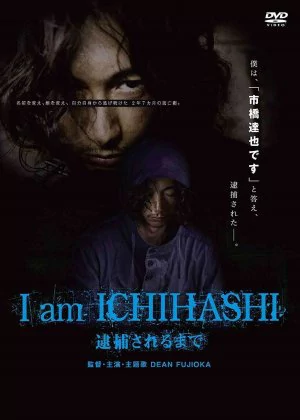 I Am Ichihashi is not your stereotypical killer flick. Even though it tells the story of a real murder (Lindsay Hawker), the film isn't all that interested in getting across factual information. It's not a true to life retelling of what happened on that fateful day, instead director Fujioka tries to dive into the mind of the killer as he explores the 2+ years he was one the run from the police. In that sense, it would make a very good companion piece with The Killing of John Lennon.
Read all

I definitely don't intend to downplay murder as a real life crime, but in film murder is not that uncommon, to the point where one single (basic) murder isn't going to make for a compelling plot, especially not when that murder is based on actual events. Instead it's more interesting to figure out what brought someone to actually commit a murder, or, in this particular case, how one deals with his crime afterwards. Fujioka, a first-time director, doesn't shy away from this harsh task, even going one step further and fully committing himself by playing the actual killer.

I Am Ichihashi is not a film that pretends to hold all the answers, instead it relies on impressions and feeling. That's probably why Fujioka doesn't seem too interested in plot and/or detailed realism. Instead he aims for atmosphere and intrigue, which isn't too hard when dealing with a killer on the loose for more than 2 years. There is no solid confession or a structured answer to why Ichihashi killed Hawker here, what you get is a portrait of a bewildered man who tried to run away from everyone, including himself.

When our titular character is around other people the film lacks a little punch, but when he is doing the interview or wandering around all by himself, I Am Ichihashi is a strong and powerful piece of film making that manages to evoke a bare minimum of sympathy for the killer's situation, even though Fujioka makes sure the film never becomes apologetic.

I Am Ichihashi is pretty much a testament of Fujioka's talent, which may feel a little out of place for a film based on a real-life murder. But the film is never pretentious, nor is Fujioka flaunting or trying to attract all the attention to himself. I'm not quite sure why Fujioka decided to base his film on a real event, but he does an amazing job avoiding all the pitfalls and delivers a unique and intriguing look into the mind of a sick man who can't come to terms with what he's done.