---
2002 / 65m - USA
Adventure - Animation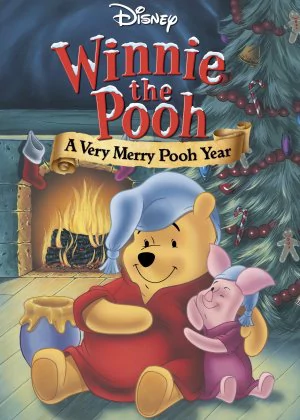 The first time I watched this Pooh special I wasn't really too impressed by it. Back then I watched a whole series of Pooh stuff front to back though, and it was late summer when I caught A Very Merry Pooh Year, not the best time of year for a Christmas/New Year special. I surely didn't mind it as much the second time around.
Read all

This film basically pastes together two separate stories. The first sees Pooh and his friends writing a letter to Santa. When Pooh finds out he's forgotten to ask Santa for a present, everyone comes together to try and fix Pooh's conundrum. The second story shows how Rabbit it getting fed up with everyone. When he threatens to leave, they decide to change their personalities hoping they can convince Rabbit to stay.

It's certainly not up there with the best Pooh films, it's just two random (holidays-themed) stories stuck together to reach the 60-minute mark. But there's a definite charm to Disney's Pooh franchise, not in the least because of the charming dub and the cartoony art style. Pretty decent.
---
1999 / 70m - USA
Fantasy - Animation