---
2020 / 113m - Russia
Horror, Sci-fi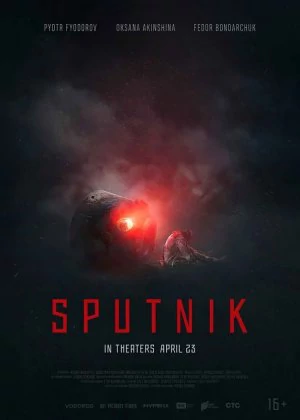 A fine mix of horror and sci-fi, with a serious dash of oldskool Soviet aesthetics. The Orbita 4 mission returns home with an extra visitor, a creature that feeds on his host while growing more independent of him by the day. Renegade doctor Klimova is summoned to help out with the examination of this strange and hostile alien.
Read all

Russia is doing a good job pushing genre films nowadays. The horror and sci-fi genres are thriving and Egor Abramenko was smart enough to combine the two. There's a bit of Alien and Apollo 18 in there, though the film itself is a bit slower and slightly more focused on the psychological aspects.

Performances are fine (but please watch the original Russian dub), special effects are on point, the soundtrack is quite majestic and the stark, clean Soviet architecture gives it a some extra flair. At times a bit too slow and the ending could've been slightly better, but overall a very good genre film.