---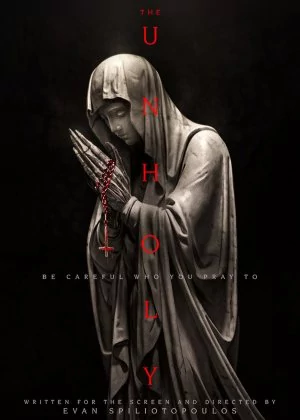 It's not often you see horror films with a budget to spend, The Unholy is a welcome exception. Sadly, it doesn't really do much with all that money. While it checks off all the boxes and goes through the motions just fine, the film lacks the passion, joy and heart that makes a genre film tick.
Read all

Fenn is a has-been journalist who writes crappy stories about the supernatural. A trip to a small village in Massachusetts is turning out to be another bust, until Fenn nearly runs over a young girl. He follows her and finds her praying in front of a true. When he finds out the girl has been deaf and mute all her life, the town starts to believe they're witnessing a miracle.

The Unholy is a pretty simple religious horror film. Performances are decent, the visual effects are solid, and the technical qualities are on point. The film simply isn't very scary, tense or moody though. It's just a predictable narrative that lacks highs and lows, stand-out moments and memorable scenes. Basic but expensive filler.