---
Tie Dao Ying Xiong
2021 / 124m - China
War, Thriller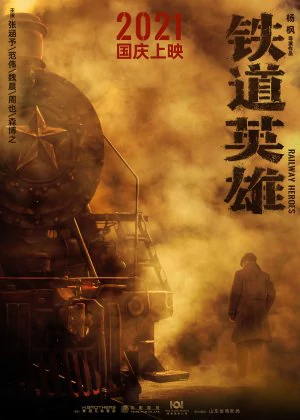 This felt like a better version of Yimou Zhang's Cliff Walkers. Yes, even the cinematography stood out more, which is usually's Zhang's strong point. Director Feng Yang makes the best of the snowy setting to create a tense, moody and grimy war thriller. If only they'd tone down the obvious China chest-thumping.
Read all

The film is set during the Japanese occupation of China. Near a little station on one of China's most pivotal railways, a group of Chinese revolutionaries is trying to sabotage Japanese transports. A Japanese general is closing in on the group, setting traps to lure them out of hiding.

The stylish cinematography and grim color grading add tons of atmosphere to the film. The performances are solid too and the industrial train designs get quite a bit of attention. It's a shame the soundtrack is a bit too overbearing, and the film loses steam when it gets too patriotic at the end. Other than that, this was pretty great.