---
2016 / 103m - Belgium
Drama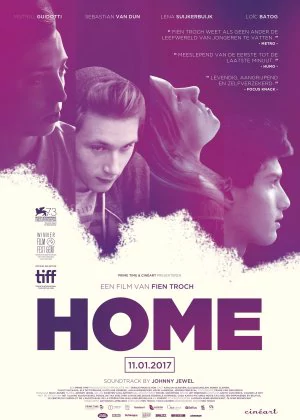 Drama for the fans of Dolan and the Dardenne brothers. While the film chases a strong level of realism, the drama itself is excessive and dominant. Every scene is conflict, every character is suffering, life's a struggle and whatnot. I don't think it's a particularly good match of style and content, but these types of films do tend to have a strong following.
Read all

After spending a short time in jail, going home isn't an option for Kevin, so he moves in with his aunt for the time being. He takes on a temp job as part of his reintegration in society and things look up for him. But then he finds out his best friend is having some issues at home, as he faces abuse from his mother.

The performances are decent and the soundtrack's a real plus. The 4:3 aspect ratio on the other hand is cliché and pointless, and the cinematography is pretty poor. And though the film was in my mother tongue, I still needed subs because the actors are simply unintelligible. It's certainly not the worst film of its kind, but this type of drama rarely works for me, and Home is no exception.