---
1997 / 101m - USA
Comedy, Romance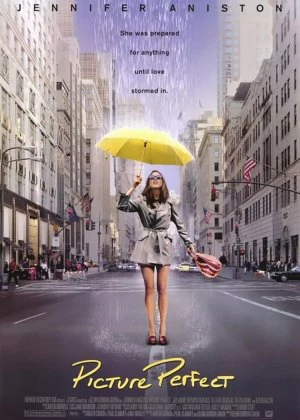 It's remarkable how many romcoms are centered around annoying leads. Picture Perfect is no exception, following a workaholic who goes through all kinds of trouble to get ahead in her job, at the same time missing out on the love of her life. Aniston is a weird casting choice and Caron goes easy on both the rom and the com, which results in a rather tepid film.
Read all

Kate works for an ad agency and is good at her job, but her scruffy appearance keeps her from getting a well-deserved promotion. She makes up a fiancé, which finally gets her a better position in the firm. But then her bosses want to meet with the guy and Kate has to convince him to play along with her lies.

The performances are mediocre, there's little chemistry between the actors and apart from some worn out situational comedy there isn't much to laugh at. It's basic genre fare that makes no effort to set itself apart. The execution of its genre clichés is pretty stale too, while leaves only a predictable shell of a movie.