---
1927 / 144m - USA
War, Romance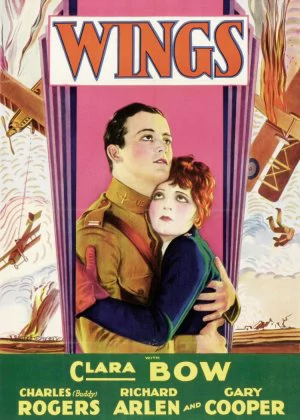 An old war movie in love with aircraft, hence the name. But it's not just dogfights and war scenes, Wellman also throws in a love triangle, some nightclub scenes, and a bit of comedy on the side. That explains the runtime to a certain degree, but it doesn't really warrant the full 140 minutes.
Read all

Jack's big dream is to become a fighter pilot. His next-door neighbor Mary is madly in love with him, but Jack only has eyes for Sylvia. Sylvia is more interested in David, but then WWI starts and both boys are summoned to go and fight in the war, completely messing up any romantic aspirations.

The dogfights are still pretty decent, the pacing is solid and there are a few shots that are well ahead of their time. The war scenes do go on for too long though and the love triangle is very bland and uninspired. Not a bad war film though, certainly not for its time. I'd expected worse.