---
Les Douze Travaux d'Astérix
1976 / 82m - France
Comedy, Adventure - Animation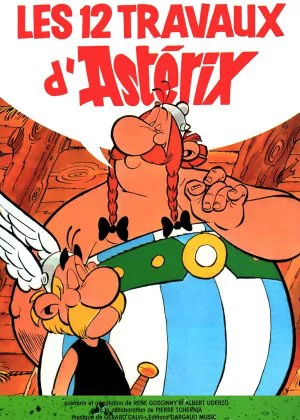 A lot better than Asterix' adventure with Cleopatra. I watched this one as a kid and the gag with the "administrative formality" is something that has stuck with me ever since. It's not a timeless masterpiece, not even close in fact, but there's quite a bit of fun to be had with this one.
Read all

Caesar is fed up with the Gauls and makes them an offer. If they can complete 12 godly tasks Caesar will give them Rome and retire, if they lose they become the slaves of the Romans. Of course the village sends out Asterix and Obelix, who start their travels by trying to beat the Olympic running champ.

The comedy is pretty decent, the art style is nice and the administration gag really is legendary. The film is a bit repetitive though and it's a bummer that there's hardly a real challenge for the two Gauls, but it's a pretty short film and the pacing is solid. I had fun watching this again, as simple as it may be.