---
2018 / 97m - USA
Thriller, Horror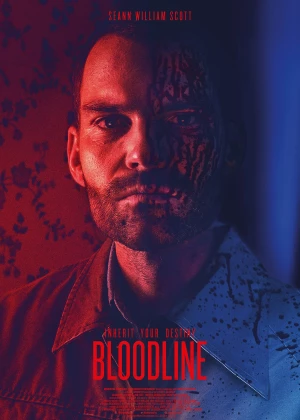 An amusing thriller that gets pretty graphic in places. Bloodline is pretty cold and relentless and goes against conventions (the ending in particular was pretty gratifying), but there's still a bit too much restraint for it to be truly great. Not the first Blumhouse film that struggles with this.
Read all

Evan is a school counselor who had a pretty rough past himself. Now that he has a newborn son, he needs to let off some steam to keep everything together. He seeks out the people who mistreat the kids he counsels at school and kills them off one by one. Then a dog discovers the bodies, which puts the police on his tail.

Scott is solid but not entirely convincing, the murders are pretty gruesome but a tad repetitive, and the structure is quite predictable, though the film deserves extra credit for the interesting ending. It's an amusing and slightly off-kilter thriller, just not quite distinct enough to really set itself apart.