---
2021 / 61m - Japan
Drama, Documentary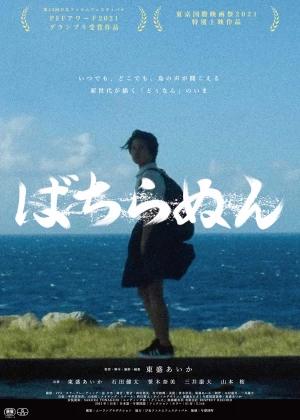 A mix of documentary and fiction that celebrates Japanese island life, specifically the island of Yonaguni. People familiar with Japanese cinema know that Japan likes a good island drama and that it has some specific characteristics, related to the vibe of the people who inhabit these islands. And so the idea of a documentary was pretty appealing.
Read all

Director Higashimori comes from Yonaguni Island and also features in the film, so this is her way to try and capture the unique spirit of her home turf. The problem is that it never feels quite as unique or particular. The local culture is by and large very similar to the rest of Japan, which defeats the urgency that lies at the basis of this documentary.

The setting is lovely and there are some nice moments, though mostly the ones where Higashimori focuses on the island itself, rather than the cultural legacy of its inhabitants. Old song and dance, industries, and traditional skill sets are bound to disappear, and while some might feel nostalgic and/or melancholic about it, it's just the most natural thing. Not a bad doc, but I'd rather just watch an island drama.