---
Gokseong
2016 / 156m - South Korea
Thriller, Horror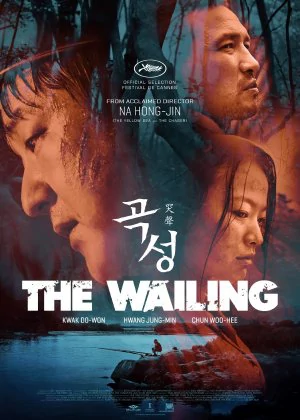 Not bad, but a bit too basic. The Wailing serves a rather eclectic mix of genres, combining a police thriller core with horror elements and a little comedy. The result is a film that wanders from one genre to the next, though is largely stuck trying to get through its convoluted plot. A typical South-Korean flick in other words.
Read all

After a strange Japanese man arrives in town, people suddenly start dropping left and right. The police investigation is run by a second-rate policeman, who needs to step up his game when his daughter suddenly becomes the focus of the killer. The more he learns about the perpetrator, the more it looks like the case has a supernatural angle to it.

Performances are somewhat overdone, the direction is too functional, the mix of genres doesn't quite work and the runtime is excessive. All these things hold the film back from greatness. There are some interesting scenes and the plot is fun enough, I just don't understand where a film like this gets its reputation. Decent, but nothing more.