---
Gui Xin Niang
1972 / 75m - Hong Kong
Mystery, Horror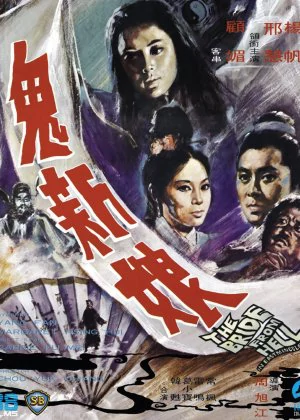 The Shaw Bros are primarily known for their martial arts films, but in between they tried their hand at other genres too. The Bride from Hell is one of their early attempts at horror cinema, though it's clear they still had a lot to learn in that department. While not terrible, the film stumbles when it matters the most.
Read all

The Bride from Hell is basically an exercise in making horror on a martial arts foundation. The sets, setting, characters, plot ... they're all vintage Shaw Bros. The only difference is that one of the characters is a ghost and that they added some green lights for effect. That's really not enough.

The setup is pretty decent, but when it comes to the horror elements it's simply not convincing. Later Shaw Bros films would do more with effects and gore, but even Chor's fantasy work looks creepier than this. It's a good thing the film is rather short, but the finale leaves something to be desired.