---
2018 / 103m - Taiwan
Horror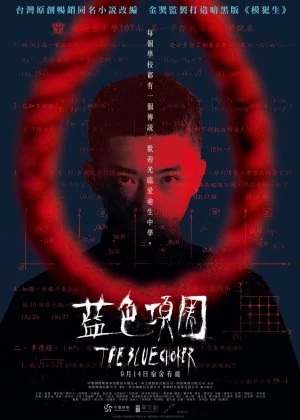 A Taiwanese horror film that lacks punch, though light mystery and fantasy elements make sure the film held my attention. It's a bit odd to see a bare-bones horror film like this in 2018, I guess director Chang had hoped the drama would've made a bigger impact. I can't say the film really succeeded in that regard.
Read all

Yeh Chun transfers to a school that prepares students for greatness. The whole system is built around students' grades, with the top student earning himself a shortcut to Harvard University. Chun has a high IQ and believes he can make it, but he isn't quite prepared for the harsh culture and cut-throat competition.

The performances are decent, and the build-up is nice enough, the horror elements on the other hand are quite meager and as a result, the second half starts to drag a little. The finale does add a bit of intrigue to the premise, but not enough to make this into a big success. Decent filler, but nothing more.
Bao Dao Shuang Xiong
2012 / 87m - Taiwan
Action, Comedy