---
Zui Hou Zhen Xiang
2022 / 120m - Taiwan
Mystery, Thriller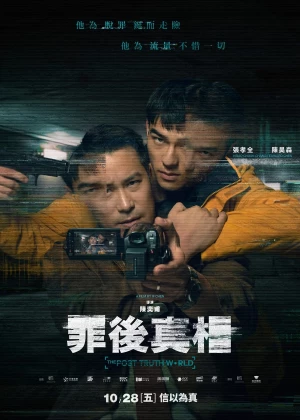 A proper Taiwanese thriller, but I can't help but wonder what happened to the wave of promising and challenging films that made Taiwan one of the most exciting film industries of the past decade. The Post-Truth World is simple genre fare, fairly executed, but safe and by the numbers every step of the way.
Read all

Chang was once a promising athlete, whose career was cut short when he was sentenced to prison for murdering his girlfriend. He manages to escape from prison and takes Liu, an over-the-hill sports commentator, hostage. Liu recognizes the potential and makes the most of the situation to breathe new life into his career.

The Post-Truth World is a very plot-driven film, with a central mystery that is slowly unraveled. There are some comedic touches that feel out of place, other than that there's nothing explicitly bad or annoying, it's just that the film doesn't excel at anything in particular. Simple genre filler.