---
2021 / 82m - Australia
Drama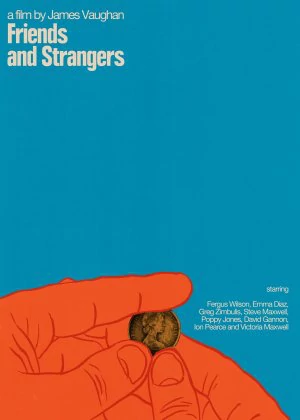 A nice but slightly tepid indie road movie. The title is pretty apt in that we follow a guy around who runs into several people on his way, some are friends, some complete strangers. The outcome of these encounters is always the same though, there's a feeling of slight disinterest and lack of commitment that keeps these meetings superficial.
Read all

After Ray's long-term girlfriend cheated on him, he hasn't been feeling all that well. Rather than deal with the grief, he has tried to move on without looking back, but that hasn't been working out for him. Ever since he's been living his life half-assed, and none of the people he talks to seem able to get through to him.

What could have been the premise of a rather dark and sullen drama is actually quite light and breezy. I wouldn't go as far as to call it a comedy, but getting to hang out with Ray is pretty chill. The film does dig a little deeper at times, though I must say nothing much left a big impression on me. Just a pleasant little road trip in a nice setting, with pleasantly quirky characters.