---
1937 / 66m - USA
Comedy, Western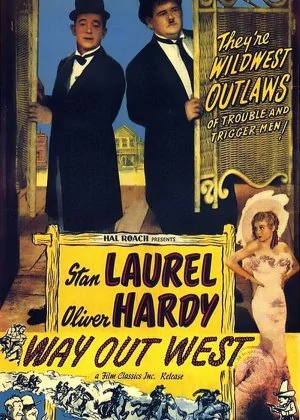 Long form Laurel & Hardy. Like most early comedies, it relies entirely on its main protagonists. If you think L&H are funny you'll probably like this film, if you can't stand their antics, there's really nothing for you here. The film is as generic as they come, it's just the comic duo doing their thing.
Read all

The plot is an excuse for some comedy, nothing more. Laurel & Hardy are on their way to notify a girl whose father passed away. Along with the sad news, they also have a deed to a gold man to hand over. Of course, they let the cat out of the bag before they meet the girl, which triggers the interest of a bunch of scammers.

I don't like Laurel & Hardy and I don't like their comedy. The jokes are absolutely dire and predictable and there's really nothing else. The same facial expressions, the same dynamic, the same gags, over and over again. Oh, and some musical bits, that added absolutely nothing at all. At least the film was short.