---
Shi Tu Xing Zhe 2: Die Ying Xing Dong
2019 / 98m - Hong Kong
Action, Crime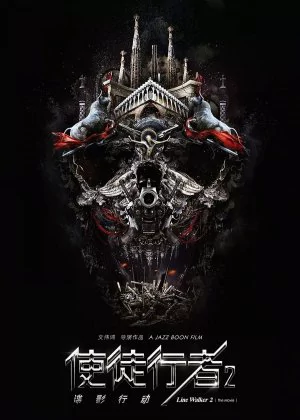 Trademark Hong Kong action flick. There used to be a time when every other week a film like this was released, now it's just a handful of films each year. And so it's pretty nice to see them executed well. Jazz Boon is one of the new kids on the block, but he's already proven himself a very capable action/crime director.
Read all

Three police offers are assigned to a case in Thailand, where they are trying to unmask a criminal organization. There are rumors that their unit has a mole, and so they're all vigilant not to trust anyone. The operation goes sideways, which just strengthen the rumors that someone is playing a game.

With Louis Koo, Nick Cheung and Francis Ng headlining the film, you can rest assured that the characters are properly portrayed. The action is loud and slick, the cinematography flashy and the pacing swift. It's not the most refined film, but if you're looking for some kick-ass Hong Kong gun action, look no further.
---
Shi Tu Xing Zhe
2016 / 109m - Hong Kong
Action, Thriller