---
2014 / 94m - Australia
Drama, Horror
---
2022 / 64m - USA
Horror, Drama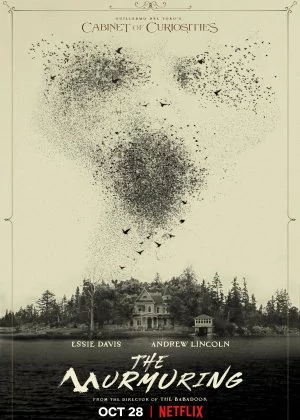 Kent's entry in the Cabinet of Curiosities series is the only real disappointment. Where each short found at least something that made them stand out, The Murmuring is a pretty pale and banal haunted house flick where even the ghosts and the haunts aren't very scary, let alone they should offer something extra.
Read all

Nancy is a scientist studying the murmurations of birds. Her project becomes a success and she's allowed to go and study the dunlin birds on a remote island. There's only one house on the island, which holds a secret it soon starts to reveal to Nancy, while her husband becomes increasingly worried about Nancy's mental state.

The build-up is okay, and the birds are a nice addition, but the drama is bland and predictable, the performances are doubty, the horror elements are insufficient and the finale is a complete dud. Ultimately forgettable and a dime a dozen, certainly not the best way to finish this otherwise fine series.