---
Ostre Sledované Vlaky
1966 / 92m - Czechoslovakia
Drama, Comedy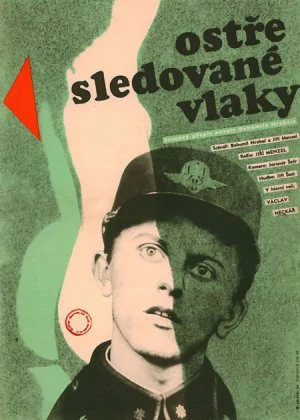 A peculiar little film about a young trainee in a local train station. The station is a small micro cosmos with lots of room for drama, romance and lust, but it isn't quite cut off from the outside world. I'm still not quite sure what to make of it, can't say I really liked the film, but it does have its moments.
Read all

Milos is a young boy who starts his training at the local train station. He asks his chef for romantic advice, but the first romantic encounter ends up a complete disaster. Sex isn't the only way to become a man though, and when Milos hears about a plan to blow up a German train, he can't back down.

There's a rather understated but quirky sense of humor that adds a little spark to the film, but it isn't quite enough to make up for the slow pace. The occasional nice composition isn't enough to give the film much visual flair and the ending wasn't quite as heroic as it was supposed to be. Not the first film, but it did feel pretty unmemorable.
---
2002 / 146m - UK
Drama, Music, Musical - Anthology