---
After watching Begos' Bliss, I didn't have too much hope for the rest of his work. But lo and behold, Christmas Bloody Christmas is an entirely different beast. Yes, it's dripping in neon (which isn't a bad thing, just a similarity to Bliss), but this crude, over-the-top robot-Santa slasher is all the right kinds of fun.
Read all

Army-grade robots are being refurbished as mall Santas when their software suddenly reverts to the old army settings. No, the plot isn't great, but it does the job. You get a murderous robot Santa running around a small town on Christmas Eve, killing people with an axe. That's all a film like this really needs.

The intro is a tad long, but once the killing starts it's just one big crescendo. And several more, as the robot turns out very hard to kill. The performances are decent, the lighting is great and the finale is absolutely mental. Short, extremely entertaining, and 100% seasonal. This has everything to become a future cult classic.
---
2013 / 80m - USA
Horror, Sci-fi, Thriller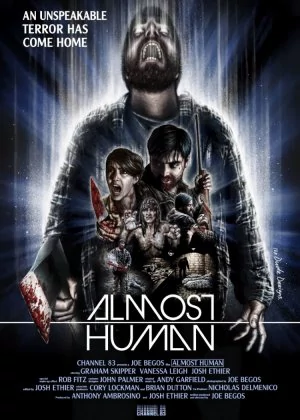 ---
Horror flick about an artist going absolutely mental while working on her magnum opus. It's not a very original premise, then again you could say that about most horror films. The editing and color work is pretty insane, but irritating characters and a terrible soundtrack get in the way of the fun. Not terrible, but not as impressive and overwhelming as intended.