---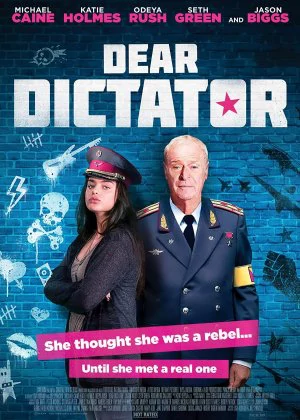 A quirky little comedy that hinges its success on a ridiculous premise, which is then played relatively straight for the remainder of the film. It makes for the kind of dry and slightly absurd comedy that not everyone will appreciate, but I'm quite partial to it, especially when the casting is on point.
Read all

Tatiana is a rebellious spirit, who gets into quite a bit of trouble when she starts a pen relationship with a faraway dictator for a high school project. When the dictator is driven out of his country, he ends up on Tatiana's doorstep, asking her for help and shelter while he tries to contact his comrades.

Caine and Rush are a lovely pair and both commit to their roles, which keeping things cheeky enough, so the film doesn't get too serious. There are a couple of fun jokes, the pacing is solid, and the film finds a nice balance between comedy and light drama. Not the greatest comedy ever, but amusing filler for sure.